ABOUT OUR DOGGY DAYCARE | ZEN DOGGY DEN IN WHEAT RIDGE
It started with our owner. Julie McLean is a Certified Master Dog Trainer with more than 16 years of experience working with dogs (and humans) of all different abilities.
She started her career as an accredited positive-reinforcement dog trainer. She felt it was a great start, but she wasn't seeing much behavior changes in dogs. To further her knowledge, she attended and graduated as a Certified Master Dog Trainer through Anthony Jerone's School of Dog Training in Queens, NY. This is the only New York dog training school that is licensed by The New York State Education Department's Bureau of Proprietary School Supervision.
She then went on to start her own business training dogs. During that time she also became a Veterinary Assistant in a conventional hospital as well as a holistic practice. She has been studying holistic care for pets ever since.
Throughout her career of training dogs, she bred Working Line German Shepherds, and did rescue and rehabilitation for shelter dogs—mainly consisting of Pitbulls and German Shepherds. She is a member of the International Association of Canine Professionals, and an AKC Canine Good Citizen Evaluator. With over 15 years of experience under her belt, Julie feels this is a career where you never stop learning. Every dog teaches her something new, and is exciting that she will always have the chance to see something she's never seen before.
—
One of the things you need to ask yourself is, would I be told if my dog isn't happy at daycare? With us you will absolutely be told.
We can't count the number of training clients whose dogs were not enjoying themselves in daycare, or benefiting from it in any way, and they were never told by the staff. It may not have been intentional, but it may be due to the fact that the staff was not well-versed in dog behavior to know the signs.
At our dog daycare center, you can guarantee our staff will know what to look for when deciding if your dog is happy here or not. Their well-being is our priority, and that is why you can be assured that your dog is not just a number to us.
Many dog day care centers will say their staff has knowledge of dog behavior, but the truth is most are just dog lovers that saw the market in a dog business and ran with it. Of course we are dog lovers, but being a dog lover isn't enough when it comes to the proper care and well-being of your dog. Contact our team in Wheat Ridge today for more information about our daycare for dogs!
At Zen Doggy Den in Wheat Ridge, we break our playgroups into smaller, more matched groups of dogs than most dog care facilities.
While we are sure plenty of dogs do just fine in groups of 40-60 dogs, we feel it benefits them more mentally to be in smaller groups of seven or less (often only two or three at a time), and to be grouped by size and temperament. Not every dog plays well with every dog they meet and we understand that. Humans don't like everyone we meet! While aggression will not be tolerated in our daycare for dogs, groups of similar play style will have a much more enjoyable time. Some dogs just need time to warm up and not be overwhelmed.
Most aggression stems from a form of fear, so by creating a more relaxing environment we can help dogs that potentially didn't do so well in larger groups. When you leave your four-legged friends in the care of Zen Doggy Den, you can also be assured that the play will be supervised by trained staff who understand dog behavior.
Many people do not understand the dynamics of canine play, and will mistake aggression for rough play or vice versa. In a daycare setting, we do not allow dogs to be bullied (or become bullies). We make sure the play is appropriate and that everyone is having fun.
Our space is designed like a home environment. We didn't want to do the traditional cement floor you usually see. Dogs live in a home with you, why not be their home away from home?
(Click the Video Below to Take the Tour!)
I know I've always leaned towards online platforms to find someone to watch my dogs, due to the lack of cozy feel and restrictions of a traditional dog boarding kennel. Unfortunately, with online platforms, you run the high risk of very inexperienced dog people. Owners should be allowed to choose what is best for their dogs for good health.
We believe in doing things as naturally as possible, which is why you will find Holistic Veterinary Approved essential oils being diffused to keep our air clean and disease-free. At Zen Doggy Den, we use all-natural cleaners—no bleach smell here! We also use only Free and Clear laundry detergents for our bedding, and ask that you do the same to avoid the toxic VOCs that scented laundry detergent place onto your pet's bedding.
All dogs are monitored 24/7 with our Vivint Security System and Nest Cams that we can check on them at any time. Julie, owner of Zen Doggy Den, lives just five minutes from the facility (our future goal is to even have staff sleep at the facility overnight).
We will post photos and videos daily on our Facebook and Instagram pages as well so that you can rest assured that your dog is in good hands. Contact us today for more information!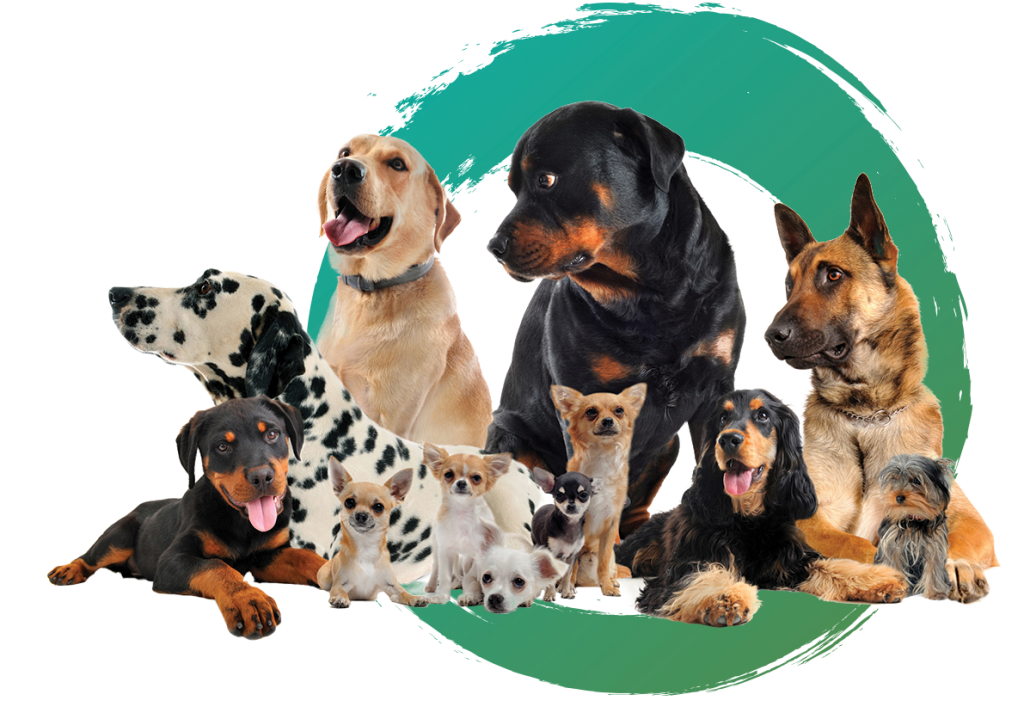 OUR PROCESS:
How do we maintain a balanced dog mentally and physically during daycare? We use a rotation protocol to keep your dog mentally stimulated, while allowing rest time approximately every 30 minutes. Dogs typically play really hard for the first 30 minutes, and then they end up either hanging around uninterested, or they get over stimulated and start getting cranky. You all have seen that dog that just won't relax! Rotation avoids this from happening, and they get happy and excited to go out each time they rotate—in a more stable way.
Instead of having this one-size-fits-all idea that if your dog doesn't get along with every dog, they can't participate in daycare is unfair. We can match them to playmates they enjoy the company of to create "best friends". Your dog isn't always going to enjoy the company of every dog and how they play, it makes so much more sense to pair them with similar playstyles, size, and temperaments. You don't want to be good friends with everyone you meet, why would your dog?
Did you know you can over socialize your dog? It happens like this: You take your dog to daycare, but maybe they are a little shy or unsure of the new place. The daycare doesn't do rotation and designated rest time, so your dog is kept in this shy state for hours and hours. Your dog gets no time to decompress, and then this unsure and shyness ends up having the opposite effect. Now your dog starts becoming reactive to other dogs or snapping because they just don't know how to escape this feeling. If the dog was in a rotation, he would have time in between to relax, absorb his surroundings, and decompress — therefore much more likely to show a positive result and more enjoyment each time he is taken back out.
We know dogs, and we will not put dogs in a situation in which we KNOW could possibly lead to behavior problems or create a higher risk of fights. We put the dogs best interest first, and there is a reason behind all of our methods. Contact us today with questions or concerns!