---
– DOG BOARDING
– DOGGY DAY CARE
There were places I considered acceptable, but for one reason or another, there's always something about their practices that kept me from whole-heartedly saying I would feel comfortable taking my own dogs there.
That is where the Zen Doggy Den in Wheat Ridge was born. For over 15 years I have been collecting information from facilities I've dealt with, owners needs and wants, and then what I would want for my own dogs. I finally got the opportunity to make this dream happen. A place where I can say I would leave my own dogs.
There's still so much in the works and improvements I already have in my mind for the future, but it's amazing clients like you that will make that possible.
Welcome to Zen Doggy Den in Wheat Ridge, CO, your dogs home-away-from-home.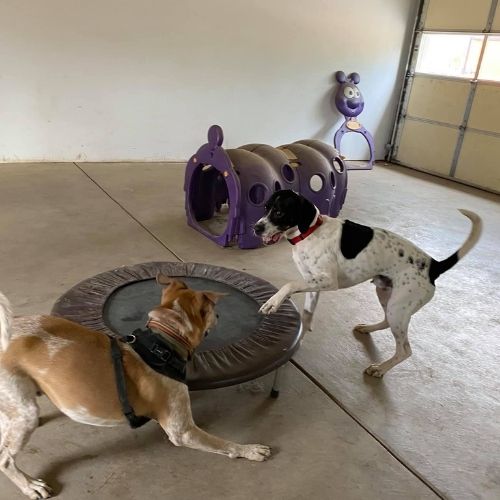 **Referral Program** Earn a $25 credit that can be used towards doggy daycare or dog boarding simply by referring a paying customer so tell your friends!